Trade Fairs/Events
Your booth at a trade fair is your business card!
Trade fairs and exhibitions are still the main marketing tool apart from face to face sales talk.
To support your team and ensure a successful showing at trade fairs we offer:
friendly service personnel,
highly trained language hostesses,
fully qualified licensed interpreters
We fulfill your business requirements and our personnel are first-class ambassadors for your business!

Trade Fairs/Events
Hostesses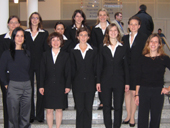 Hostesses are your "live visiting cards". They welcome your guests and reflect the first-class image of your company.
According to the profile required, we will provide you with friendly and well trained hostesses for the following tasks and events:
Cloakroom, reception
Service and kitchen
Consultation, information counter
Looking after VIPs
Events, gala evenings, company celebrations
Conferences, congresses
Training courses and meetings
Interpreter hostesses/ personal interpreters
Communication is the key to success!
The communications strategy of your company plays an important role at trade fairs.
We offer you the appropriate linguistic support by providing a negotiating interpreter at your side.
Another possibility is that an interpreter accompanies you during joint event visits with business partners from other countries or mobile events like walkabouts, inspections and tours.
Booth assistants / sales assistants
Sales promotion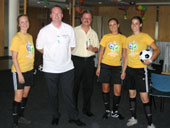 Make your products known!
We can support you in the acquisition of new customers and in the execution of your promotional concepts. From the assessment of demand to providing professional staff, we are at your service!
Product presentations
Opinion polls and interviews
Distribution of flyers and promotional giveaways
Training courses and workshops: tailor-made preparation for exhibitions and advertising campaigns
Interpreting services
Our team of interpreters can look back on many years experience in the fields of international conferences, congresses, negotiations, exhibitions and press conferences.
Apart from the professional services for interpreting tasks at your conference, they also provide you with competent advice before the event.
Our concept, experience and close cooperation with trusted partners means that we are more than able to cover all language aspects of your event, from translation of written documents to booking premises, from selection of the interpreting team to arranging appropriate electronic conference equipment.
Let us advise you about the best interpreting method for your event:
Negotiation
Simultaneous
Consecutive
"Whispering"
Interpreter hostesses in action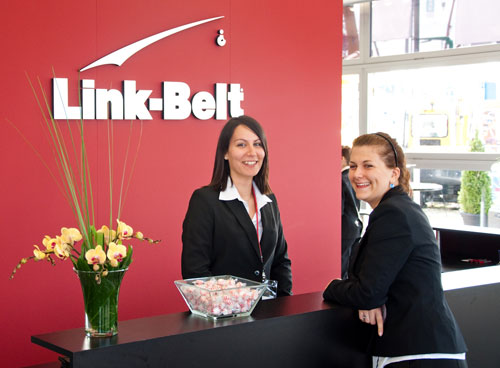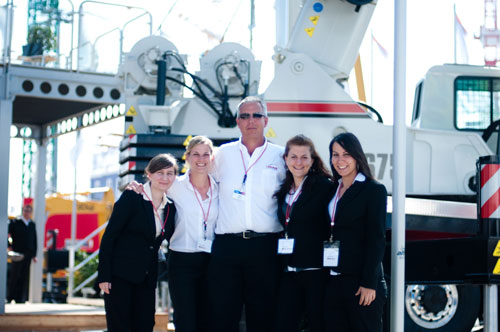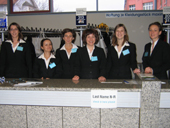 Cooperation partners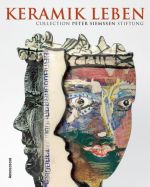 We can offer more!
Over the years we have developed a proven cooperation strategy with our competent and trusted partners. This enables us to successfully work side by side with our customers from the concept to the execution of long-term projects:
Booking accommodation and rooms
Catering for events in Frankfurt and the Rhine-Neckar areas
Artists:
For you exhibition party
For your exhibition stand
Electronic conference equipment
Intercultural communication
Thinking of exhibiting abroad, looking for new business partners or into acquiring new markets?
Please ask us! We're here to support you!
Cooperation, communication and teamwork form the pillars of a successful project!
Customer list
Alldesign
Arnoldsche Verlag
Axel Springer AG, Projekt: Auto 1 of Europe
Bentley GmbH
Bosch GmbH
Carbo Tech Composites GmbH
CARISM – France
CUT GmbH
Dauth, Kaun & Partner GmbH
DemirDöküm A.S.
GEF RIS AG
GoYa!
Grunert Medien & Kommunikation GmbH
Hauraton GmbH & Co. KG
Hikaritec GmbH
IMHOTEP Création s.a.s.
Kunstmuseum Pforzheim
Navigate AG
Nike Deutschland
Novo Nordisk Pharma GmbH
Remo Inc.
Thamerus Public Relations
Verivox GmbH
Xprint UK
Yachtworld LLC